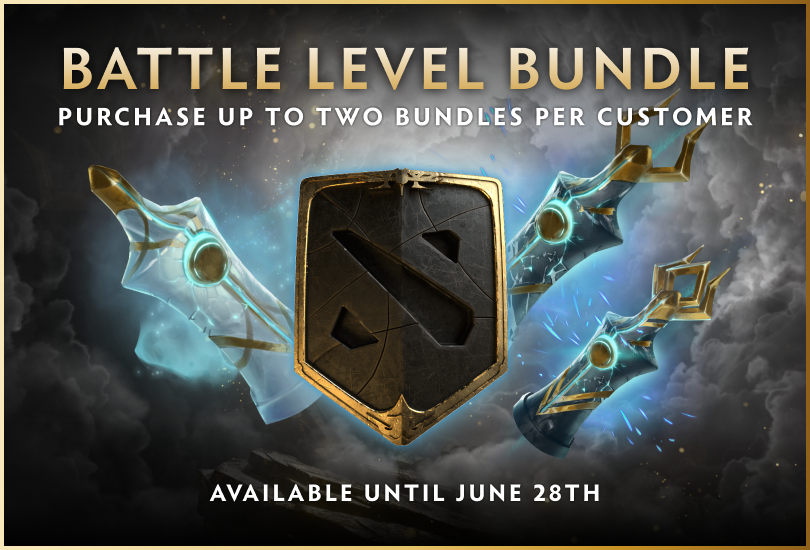 Explore ever deeper into the reaches of the Battle Pass rewards line with the Battle Level Bundle, available for a limited time only. Battle Pass customers can purchase this discounted bundle from now until the morning of Monday, June 29 to unlock 120 Battle Levels, 9x Immortal Treasure I, 6x Immortal Treasure II, and 3x Immortal Treasure III for only $29.99.
This bundle offers 75% savings on the combined value of the levels and treasures, and will contribute 25% of each sale directly to The International 10 prize pool. Each customer can buy up to two bundles.
The International 10 Battle Pass is jam packed with amazing rewards: the Sanctums of the Divine Terrain at level 160, the Toy Butcher Pudge Persona at level 255, the Disciple's Path Anti-Mage Persona at level 305, the One True King Wraith King Arcana at level 375, the Eminence of Ristul Queen of Pain Arcana at level 445, the Compass of the Rising Gale Windranger Arcana at level 575, and the Collector's Aegis at level 1000 to name just a few. The Battle Level Bundle is just the tool needed to unearth the full potential of this year's Battle Pass.