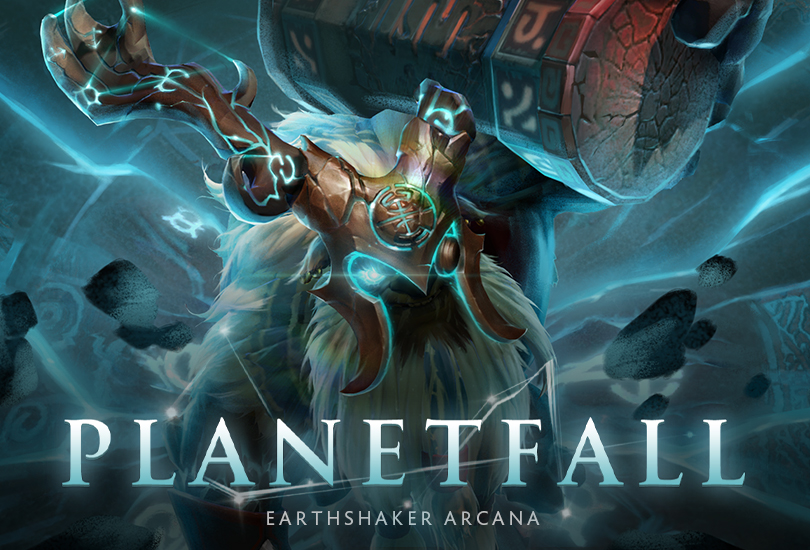 He who was one with the spirit of this Earth has now merged with a fragment from another world. Planetfall, the Earthshaker Arcana, has landed. Available now in The International 2019 Battle Pass.
The Arcana includes an all-new model, custom Echo Slam, Enchant Totem, Blink Dagger, and Stun effects, a combo counter for showing your ability streaks, and over 500 new Arcana-exclusive voice lines. Earn 500 Kills or Assists with Echo slam to unlock the Burning Descent alternate style.
Learn more about Planetfall on the update website.