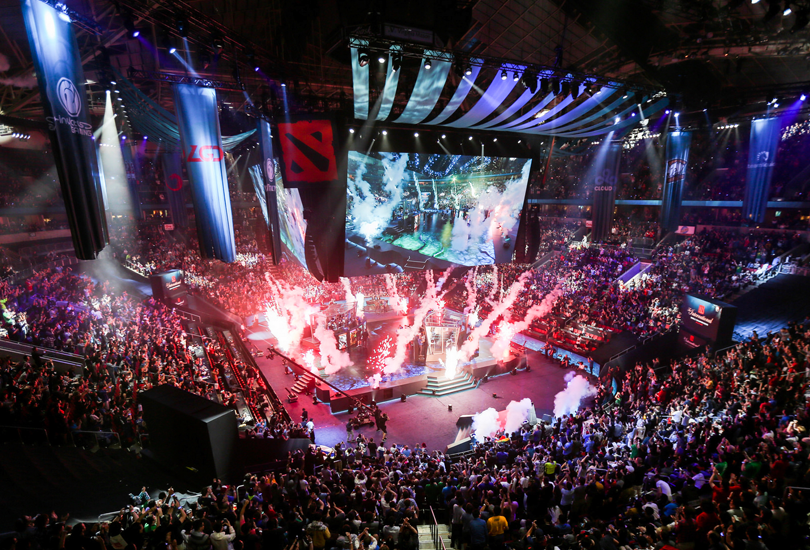 The eighteen teams bound for Vancouver are set, and the International is almost upon us. In today's update, Battle Pass owners can start digging into The International 2018 Compendium features in preparation for the Group Stage and Main Event.
With the return of the Fantasy Challenge, it's time to unwrap your Player Card Packs and begin considering which roster combinations might nab the most points. This year we've sped up the unwrapping process, and also added the ability to purchase a specific player's card with dust, so you'll never need to hunt for that elusive favorite again.
You can also select a Favorite Team this year before you even unwrap any cards. You'll get a team logo spray, profile card, team effigy banner, and show up in that team's fan count when spectating in DotaTV. Once you collect a full set of cards for your team, you'll unlock special teleport effects, with upgraded versions available to those who collect full sets of silver or gold.
Today's compendium update also includes Hero, Team, Player, and Tournament Predictions. Test your knowledge of the professional scene by correctly predicting the meta of the tournament before first blood is shed. The more results you correctly predict, the more Battle Points that await. All you need to do is choose.