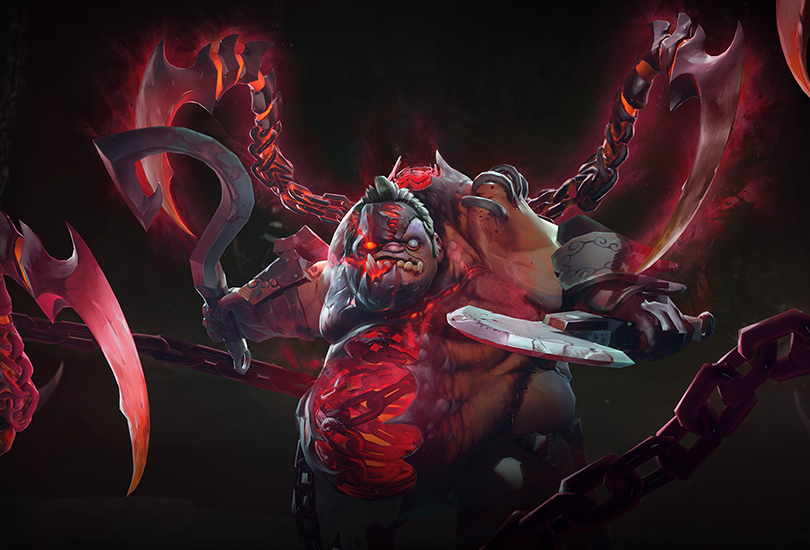 With today's update, the butcher's got a whole new set of tools as the Pudge Arcana makes its grand debut. Featuring all-new custom animations and effects—including multiple Dismember animations, a Hook Streak counter, hundreds of new VO responses, and more—the Feast of Abscession gives Pudge a host of new ways to sink his hooks into all that fresh meat wandering the battlefield.
After the intense selection process that culminated in Pudge's slim Arcana Vote victory at The International, it seems only fair that the triumphant hero recognize his vanquished foe. With that in mind, Pudge can unlock a second style for his Arcana by winning 12 games when opposed by Rubick on the other team. Armed with his new hooks, and even new Rubick-specific VO responses, it's only a matter of time before the butcher collects his due.
Check out The Feast of Abscession Update page for more information on all this new Arcana has to offer.