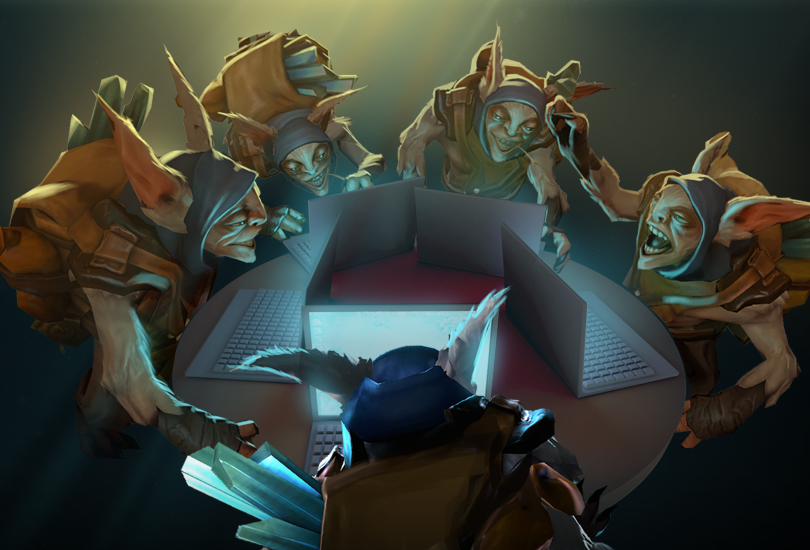 Some of the most satisfying moments in Dota are found in the first stages of learning the game, as you begin to see intricate strategies take shape in the battles around you. However, there have also been some issues that caused unnecessary challenges for new players in the past. With today's update we're introducing two features designed to help new players face as few barriers as possible to enjoying Dota.
The first feature is a change to the hero selection system. To help new players, we are now restricting hero selection to a curated group of twenty heroes for their first twenty-five games. This introductory group consists of heroes that we've learned are very successful in helping new players learn and enjoy the game.
Today's update also introduces a feature that matches new players against players with consistently high behavior scores. It is especially important for a new player to have a good social experience while they are first trying to learn the game. The matchmaking system will now ensure that new players will play with and against appropriately-skilled players that also have a track record of good behavior.
The International is soon approaching, and we look forward to welcoming you to the Newcomer Stream!