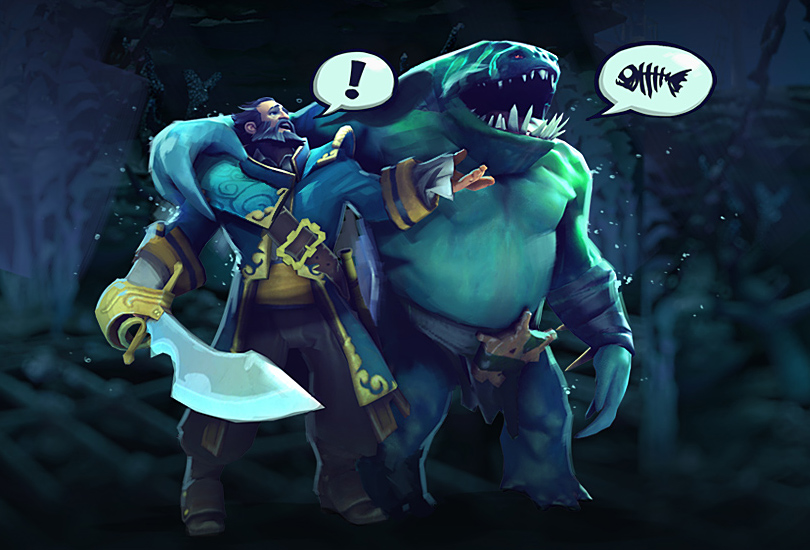 Today's update rolls out the new Kunkka & Tidehunter Announcer Pack, available to all Battle Pass owners who raise their Battle Level to 75 or above. Featuring the voices of both the seadog Admiral and the lurking Leviathan, this pack replaces the default announcer and mega-kill exclamations with a pair of naval nemeses who always bring the right kind of salt into each game.
You can equip the announcers from the Global Items menu in the Heroes tab, and any players who already claimed the bundle from their rewards line can find the now-unlocked item waiting to be opened and equipped in the Armory.
In other news, the Regional Qualifiers have concluded, and we're just six weeks away from crowning a new champion at The International. Congratulations to all eighteen teams that will make the journey to Seattle. Check out the full list of this year's competitors on the tournament invites page.