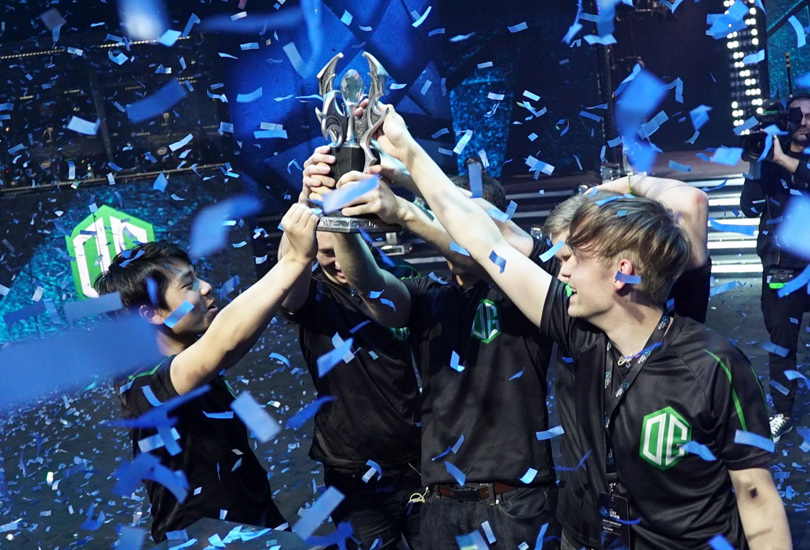 Congratulations to OG for claiming the Mystic Staff trophy to win their fourth Dota 2 Major Championship crown.
OG's path through the Main Event bracket was forged with hard-fought victories over three stalwart teams. Managing to fend off a rally by Team Random and beat back early aggression by Team Faceless for a pair of 2-1 victories, OG then outlasted a resilient EG squad in two lengthy matches for a 2-0 series win and a berth in the Grand Finals.
Facing crowd favorite Virtus Pro in the best-of-five decider, OG jumped to an early one-game lead before dropping two straight matches to find themselves on the brink of elimination. Responding with a victory in game four, they set up only the second game-five deciding match in Major Championship circuit history.
Despite stellar play by Virtus Pro to grab an early advantage in the final match, OG held on to recover en route to another trip to the winner's circle. As the only team with multiple Major Championship victories, the only prize OG has yet to claim is The International itself.
With The Kiev Major now complete, we would like to thank all of the participating teams and fans in Kiev, and all of the fans around the world who tuned in to watch the action unfold. We look forward to welcoming teams and fans alike to The International on August 7 – 12 in Seattle.
In preparation for the next event, team rosters have been unlocked, and players are now able to manage their team affiliations. Teams have the opportunity to drop players until May 16, 12:00 a.m. PDT, and add players to their roster from that moment until May 24 12:00 a.m. PDT. From that point, rosters will remain locked until the conclusion of The International.