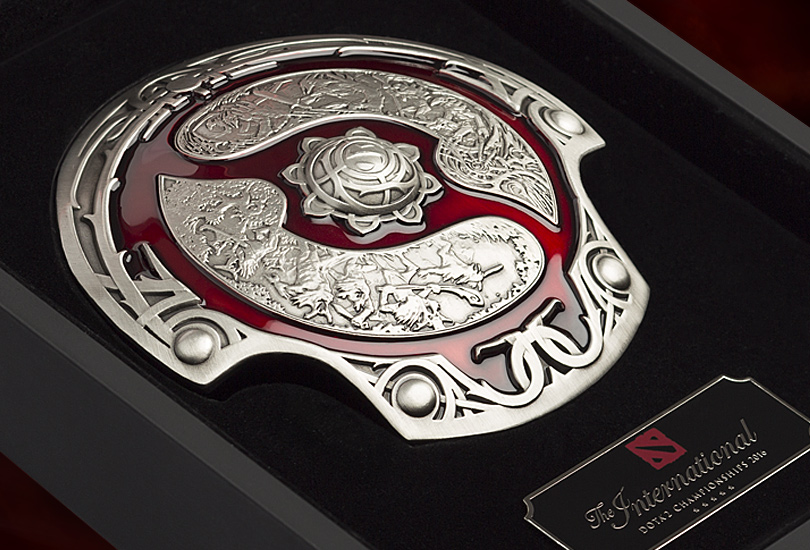 The 2016 Collector's Aegis of Champions registration site is now open.
All Battle Pass owners who reach Battle Level 1000 are invited to receive The International 2016 Collector's Aegis, an exclusive 1/5th-scale, bronze-plated alloy replica of the famed champion's prize.
To claim your Collector's Aegis, please visit the registration site to provide your shipping and contact information. You will need to use your Steam account credentials and have a Battle Level of 1000 in order to access the site.
Your Collector's Aegis can only be delivered to the address you provide during registration. If you need to change your shipping information after successful registration, please contact Catalyst Customer Support at [email protected]
Deliveries will be spread across two waves of shipments—the first will ship in September, with the second to follow in October. Please note that all communication regarding your shipment will be sent to the email address you provide during registration, and failure to provide accurate shipping or contact information may cause fulfillment issues for your Collector's Aegis.
Registration is required to receive your Aegis, so make sure to sign up before the conclusion of The International 2016 Grand Finals to claim this lasting symbol of the legendary support you have extended in helping make this the premiere tournament in all of esports.