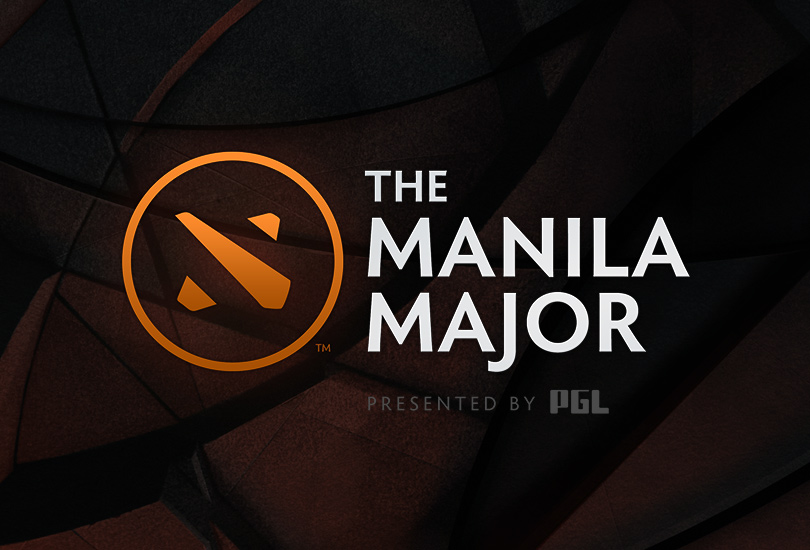 After two days of intense Group Stage matches, the Main Event brackets are set, and the spotlights of Mall of Asia Arena are ready to shine down on the world-class players battling for the Manila Major trophy. If you missed any of the action, here is a handy thread over on Reddit to catch you up.
The show will open on Tuesday 9:15 a.m. Philippines time. The first Upper Bracket match will kick off at 10:00 a.m, featuring a Team Liquid squad eager to erase the memories of Grand Finals defeat in Shanghai and a rising MVP Phoenix team that capped Group Stage play with a decisive and quick 2-0 victory over reigning International Champions Evil Geniuses. The second Upper Bracket match will follow soon after, pitting a renewed Na'Vi crew that has yet to lose a single match this tournament against scrappy Frankfurt Major Champions OG. With a mid-lane matchup of long-time fan favorite Dendi versus rising young star Miracle-, each backed up by crafty rotating supports, fans of the early-game laning phase won't want to miss a moment.
Upon completion of the first two UB series, the focus will shift to the four Lower Bracket best-of-one elimination matches. In a bracket where reigning International Champions EG and reigning Shanghai Major Champions Team Secret—along with former International Champions Alliance—face elimination in their first games of the Main Event, fans of each will need to place their hopes into the dynamics of one lone draft of picks and bans, and hope their favorite players are up to the ensuing challenge. With entire tournament lives on the line, there's no telling what to expect.
On Wednesday, play will resume at 10:00 a.m. when the former International Champions and current qualifier team Newbee—also yet to lose a match this tournament—face off against fellow qualifier Digital Chaos, the upstart new squad determined to prove they belong amongst the world's elite. Following up will be stalwart LGD Gaming against home-crowd favorites Fnatic, whom take the stage aiming to eventually hoist the champion's trophy in front of SEA's most dedicated fans.
Stay caught up with all the action from the Mall of Asia Arena in the Featured section of the in-client Watch tab, or head over to the Dota Major hub to tune into the live stream once the broadcast begins. With the Grand Finals slated for Sunday, June 12th, there are countless hours of top-level Dota to enjoy in the week to come.
If you are unsure when games start in your time zone, please use this time zone converter.