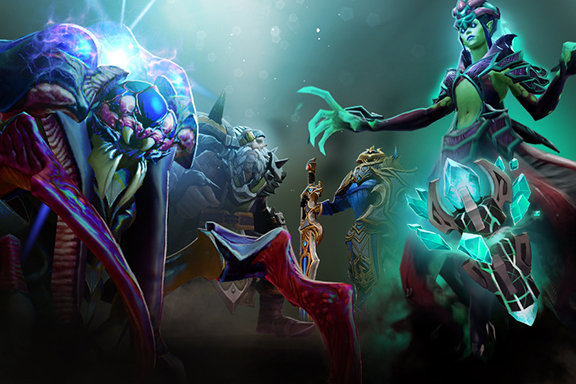 Today's update sees the release of the third treasure for the Winter Battle Pass. This treasure includes item sets for Lone Druid, Venomancer, Templar Assassin, Sven, Nyx Assassin and a rare Mirana set. The Ultra Rare in this treasure is the Secrets of the Merqueen, a new set for Death Prophet. As with the previous Battle Pass treasures, the chances of receiving this Ultra Rare set increases with each treasure opened.
With the two remaining Community Goals having been reached, this update also includes the new style unlocks for the Solo and Support Quest Paths.
You can read the additional patch notes here.