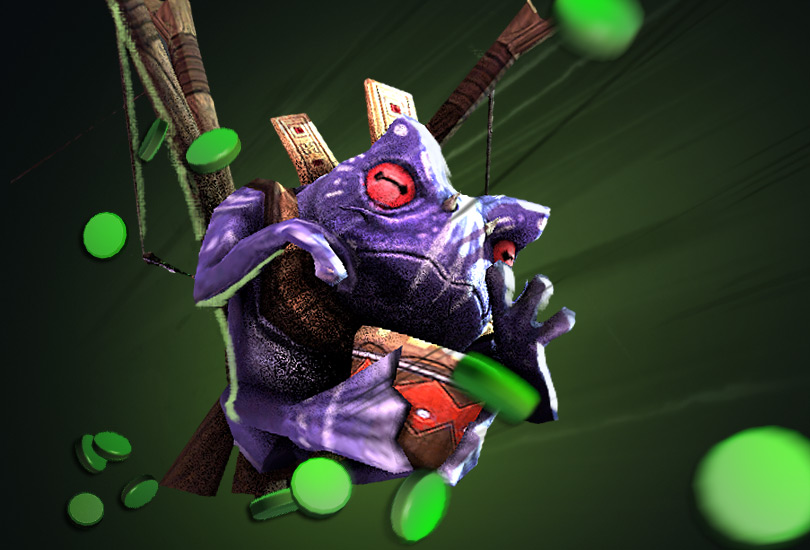 Available exclusively to Fall Compendium owners, the new Soaring Cache treasure contains 7 new sets, including a rare set for Warlock complete with a new Golem summon. The cache also has a very rare chance to contain the Padda'pon of Ribbi'tar Death Ward item for Witch Doctor, which can further be customized by Prismatic Gems. Additionally, every fifth Soaring Cache you open will also yield a Bonus Cache which contains either 5, 11, 24 Compendium levels, the Warlock set or the Ribbi'tar Death Ward. Unlike the previous Collector's Cache items which were never tradable, the Soaring Cache items can be traded like normal Treasure items and are immediately giftable and fully tradable a month after the event ends. You can also recycle any Soaring Cache items for 2 Compendium Levels.
We've also made a number of improvements to increase everyone's coin earnings. We've removed the 5% cut from Coin Wager winnings and added Wager Bonuses which increase how many coins you can win from a match wager as well as allowing you to earn Coins even when the opponents did not wager. Compendium owners also now have a chance to receive a Coin Treasure or 750 Coin Pack at the end of a match.
When the Reborn Update released last month, new music arrived with it. The Dota 2 Reborn theme is an update to the original Dota 2 theme that also incorporates several new melodies which have been added to the game over the last several years. While the orchestra played, the cameras looked on. We'd like to present this look at the recording of the Dota 2 Reborn theme.
We are also pleased to announce that we have begun adding Russian voices to Dota's heroes. This first release includes the default announcer and nine heroes, with more voices coming soon. Players can select which voice language they would like to hear by opening Steam and right-clicking on Dota 2. From here, select Properties, then Language, and choose your preferred voice language. Steam will then download the new language.
Several other features and fixes are also included in today's update, including the return of Team Matchmaking, and the ability to share announcers with other players in your matches. Check out the update notes for more information.