As part of today's update we're unveiling Dota Levels, the culmination of all of your accomplishments in Dota. Dota Levels are displayed as a badge on your Dota Profile based on your level, and are gained by earning trophies and playing matches. You can learn more about Dota Levels here.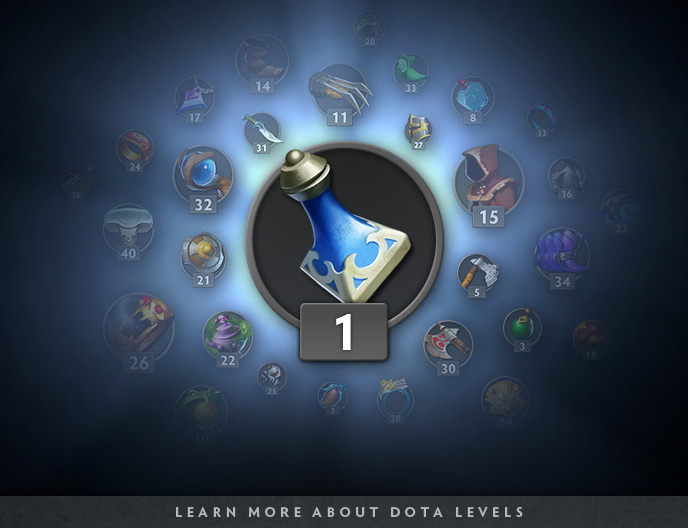 We're also releasing the new Treasury and enabling the Tournaments area of the Watch section. The Treasury can be found in the Heroes section, and allows you to quickly browse, explore, and purchase treasures. The Tournaments area is where you'll be able to view matches and tournament details. We've also made a number of other small adjustments and bug fixes, which you can read about here.
Today we are rolling out a preload of the Reborn Update to all players that have not previously downloaded it. The Reborn Update will be coming to the main client for all Dota 2 players in the next day or two.
Additionally, if you purchased a Compendium for The International 2015, today you will receive the exclusive Harvest, Pestilence, and Sirocco Weather Effect items. We are still working on the Axe Comic/Immortal, as well as doing some tech work needed to support the Desert Terrain item. They will be granted to all Compendium owners as soon as they are ready.