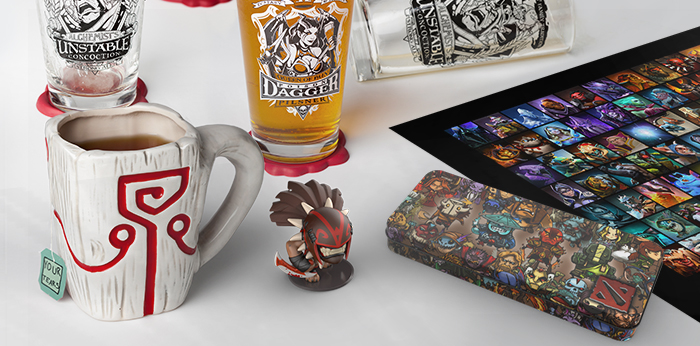 If you're attending The International, we're happy to announce that this year you'll be able to pre-order all the new Dota 2 merchandise that will be available at the Secret Shop, and then claim your order at KeyArena. You can view the catalog now at WeLoveFine, and preorder purchasing will begin on July 16th. Order pick-up will become available July 31st. If you won't be attending, you'll be able to purchase Secret Shop merchandise online shortly after The International.
There's nothing like watching a thrilling game of Dota with a crowd of excited fans. We know that not everyone can make it to KeyArena to see The International live, so we have the next-best thing: local events in your area. Registration for this year's Pubstomps for The International are open. Head over to our Pubstomps page to sign up to host your own Pubstomp event, or sign up to attend one of the many others that will be happening around the world, then get ready to cheer for your favorite teams with your fellow fans.
In the meantime, be sure to vote for your favorite submissions to the Dota 2 Short Film Contest. The voting period ends this Friday, July 17th.