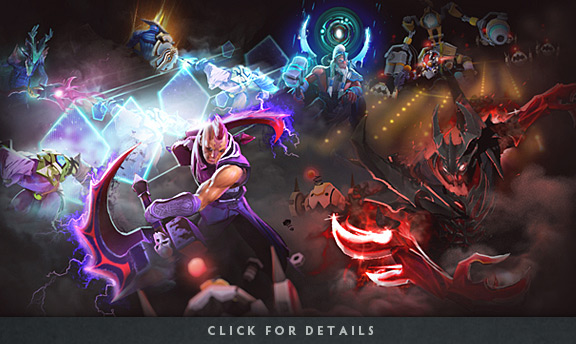 Immortal Treasure II has been released, bringing exclusive new items to Compendium owners. The Immortal Treasure II contains items for Anti-Mage, Disruptor, Faceless Void, Leshrac, Shadow Fiend, Sven, and Tinker. Increase your Compendium level to earn more treasures and complete the set.

Compendium owners will also receive the Wyvern Hatchling courier. You can give it a new look by increasing your Compendium level, with the Fire Style unlocking at Compendium Level 25, and the Gold Style unlocking at Level 200.
Head over to the Compendium site to see everything in action.
Meanwhile, you may have noticed that we've rolled out a special drop system for The International matches, including the Qualifiers. Major events in a match where we would have previously dropped a normal item will now drop an effigy featuring the triumphant hero, or a random team member in the case of a group accomplishment. The effigies will be built from a random material (including the rare Solid Gold material), and will come ready to be posed using the preset hero and equipped items the player was using at the time.
Live spectators will also have a chance to earn coins, coin charms, and Compendium points toward levels. Additionally, every Compendium owner will have a chance to receive an effigy celebrating the victorious team whenever a live match ends, even if they weren't watching. The higher your Compendium Level, the higher your chance to receive one of these effigies.