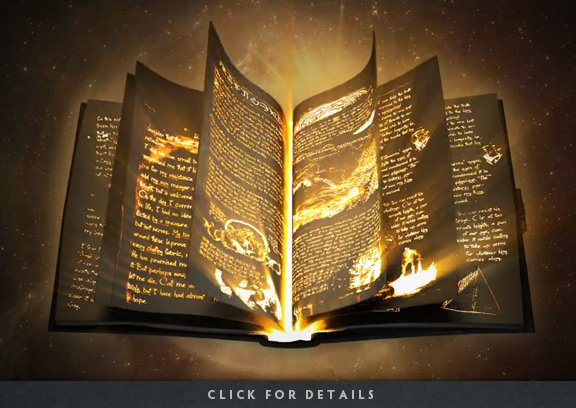 Be a part of the biggest Dota tournament of the year. Every Compendium-related purchase contributes to The International, with a portion of the sale price going straight into the prize pool.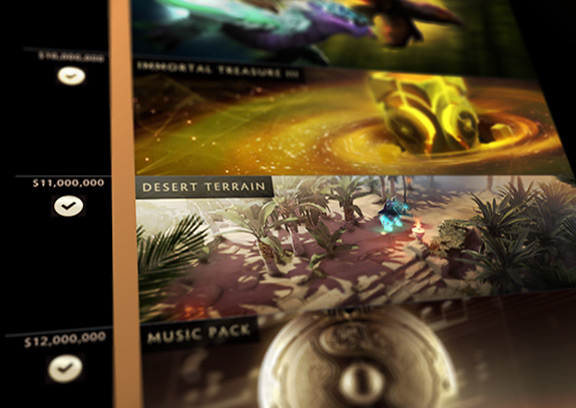 Stretch Goal Rewards
As the prize pool grows, everyone who owns The International 2015 Compendium will gain access to new features and be rewarded with new items, including Immortals, desert terrain, and more. Stretch goal reward items will be released soon after they are unlocked. And it doesn't matter when you buy your Compendium; you'll earn the unlock rewards regardless of when you make your purchase, so there's never a bad time to join the celebration.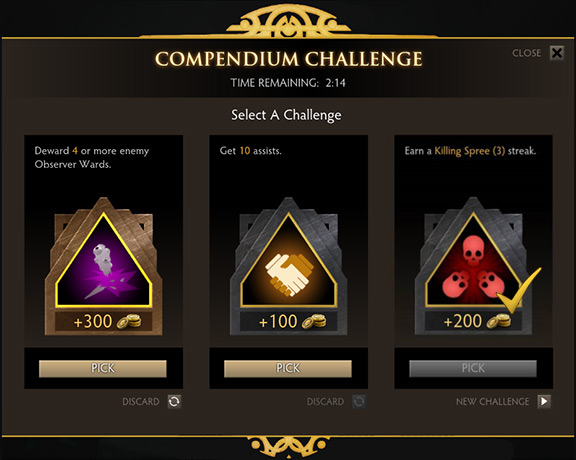 Compendium Challenges & Coins
New for this year are Compendium Challenges, where you complete objectives in Dota matches. Complete a Challenge then win the match to earn Compendium Coins for both you and your teammates. You can redeem coins in your Compendium for item or set drops. There are several ways besides Challenges to earn coins including random coin drops or by using Coin Charms. You can accelerate your coin earning rate with Coin Boosters that you can get by increasing your Compendium Level.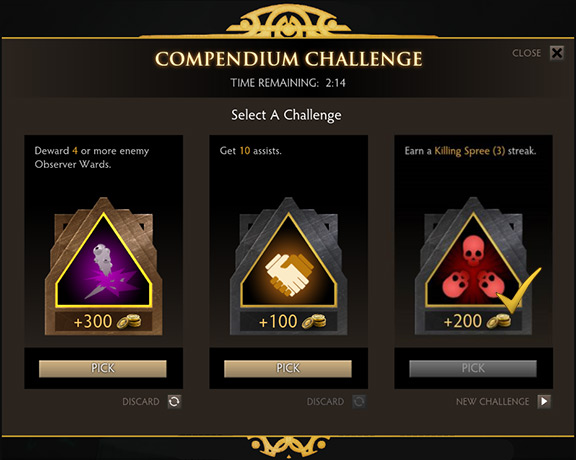 Compendium Levels
Increase your Compendium Level by completing activities or by purchasing Compendium Points to earn more items. As your level rises you can earn more treasures, claim your very own pet item, unlock alternate styles, obtain the coveted World Chasm Artifact item for Enigma, and more. Every 100 Points you earn increases your level. And in case you're worried about where you're going to store all these new items, activating a Compendium will add pages to your Armory.
Head over to the Compendium website to get a glimpse of everything you can earn, and track the prize pool. The International is coming. Come and join the fun!