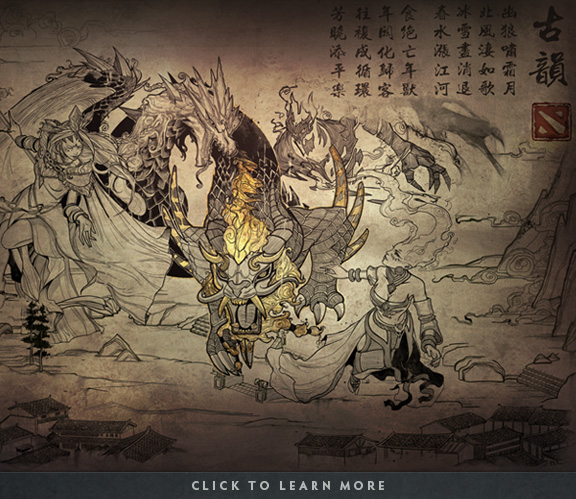 Destroy the enemy's Ancient with the help of a Year Beast! Increase your pool of Ability Points and make ready. Beginning tomorrow, the Year Beast Brawl will be available during a 10 minute window a few random times each day. You'll have an hour of warning ahead of time so you can gather your friends.
In the Brawl, players use their Ability Points to strengthen or command a Year Beast that will spawn for each team every five minutes. Remember to spend all your Ability Points–they are restored after every Brawl.
Win a Brawl, and you'll earn item sets and other New Bloom prizes. Lose, and you'll receive a handful of Ability Points to use in the next Brawl. The Year Beast Brawl event ends on March 2nd.