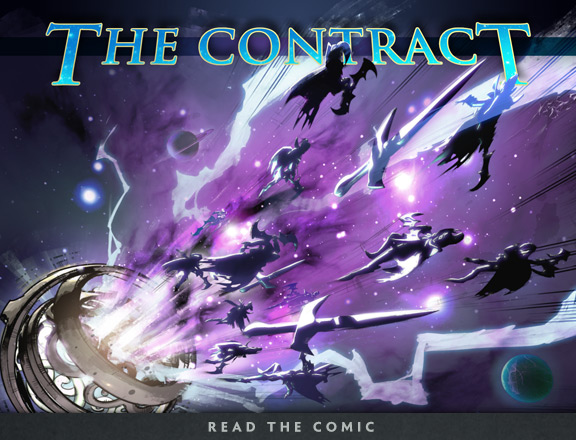 A mysterious figure, a ruthless assassin, and an infinite number of possibilities. The Foreseer's Contract is coming soon. Head to the update page to get your first peek at a deal with incalculable ramifications, then come back next week to learn more.
Meanwhile, the Dota 2 Workshop has been redesigned to include a voting queue, which will make it easier for Dota workshop users to discover new items to vote on, as well as let us on the Dota team know which items you'd like to see shipped in-game.
The new design will also make it easier to browse new item submissions by authors you follow, find out what your friends are favoriting, and receive Workshop-related updates from the Dota 2 team. Workshop authors should now mark their sets as "sets" in the "edit collection" page, as this will give us a better opportunity to showcase your item sets.
So once you're done reading The Contract, be sure to head over to the Dota 2 Workshop and start voting!