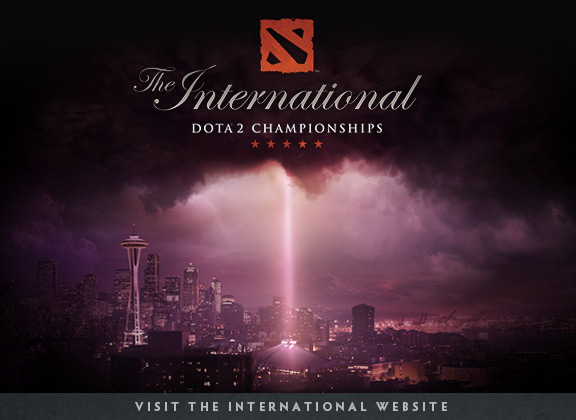 The International draws near! All around the world players and spectators are preparing themselves for the battles to come. It all begins next Tuesday the 8th with the start of the Playoffs. To help you get the most out of the biggest event in Dota history, visit The International Tournament Website, where you can review the entire tournament schedule, find spoiler-free streams of each day's games, learn about the new Multicast and Newcomer's Broadcast streams, locate a local Pubstomp, read up on the latest TI4 news, discover what this year's champions stand to win, and more.
Need more ways to keep track of The International? Be sure to follow us on Facebook, Twitter (#TI4), Flickr, and Instagram.
Once the dust has settled and the new champions have emerged, everyone who owns a Compendium will discover a new gem in their inventory to show off their dedication to The International by displaying their Compendium level, as well as a new emoticon to match. The types of gem and emoticon received will change based on the owner's Compendium level when the tournament ends:
Copper (Level 1)
Bronze (Level 10)
Silver (Level 25)
Gold (Level 50)
Platinum (Level 100)
Diamond (Level 500)
Finally, we're launching a new batch of treasures on the store, all of which feature sets and items from pro players and teams. Open a Treasure of the Elemental Trophy, Tangled Keepsake, and Cannon's Fuse to claim items from a variety of pro teams and players, or purchase a Treasure of the Eternal Alliance to earn one of several new items from last year's grand champions, Alliance.