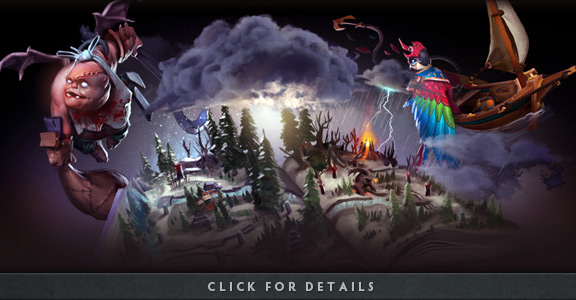 A pile of Compendium rewards have just been released! Check out the new Pudgling courier, chat emoticons, weather effects and more. Purchasing a Compendium unlocks all present and future Compendium rewards, such as couriers, immortal items, battle booster, stat tracking, and an unusual taunt for the upcoming Techies hero.
With this update, we're also introducing Live Rewind, allowing you to pause, rewind, and jump around the timeline when spectating any live game. Saw an awesome team fight? Rewind and watch it again and again. Need to grab a drink while your favorite team is playing? Pause the match and resume when you get back.
Meanwhile, if you're coming to The International, you might want to head over to our Ticketing FAQ to prepare yourself for the event.
Can't make it to The International? Try joining (or hosting!) a Pubstomp, where people around the world gather locally to watch The International. Check out our Pubstomp page to learn more.