Whoa! You guys are breaking all kinds of Compendium records. Nine Stretch Goals have already been unlocked with a tenth looming on the horizon.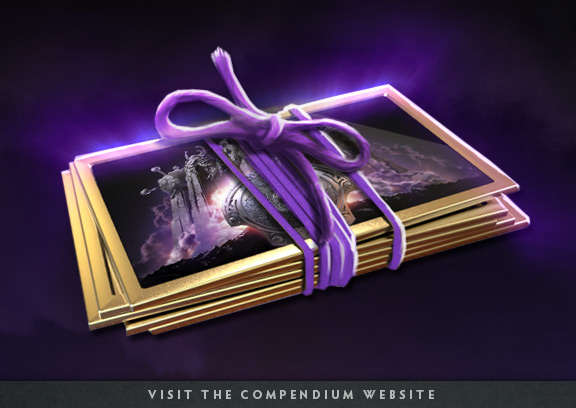 Today we shipped Loading Screen Treasure and are in the process of granting it to Compendium owners. As for other rewards, we're putting the finishing touches on the Special Edition HUD and the Immortal Rewards are also coming along nicely.
You'll also notice the Arcana Vote has been unlocked and is ready for input on your Compendium. This voting is unique in that you vote for your favorite hero in each of the 16 groups to ensure their survival. Those that remain will then be pitted against each other in a single-elimination voting deathmatch to determine which will receive the next Arcana.
We've also updated The Compendium website to reflect the current release state of each Stretch Goal.
And, for those still thinking about getting a Compendium, yes, you will receive all Rewards regardless of when you make your purchase.