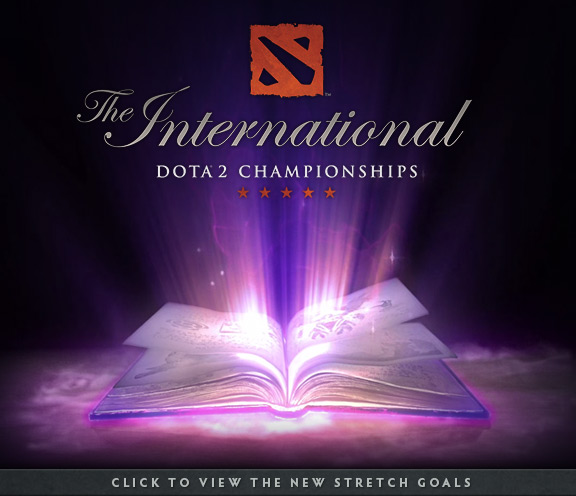 It's been only twelve days since the Compendium launched, and already the prize pool for The International has risen to astonishing heights, rocketing beyond the $6,000,000 stretch goal. Now we're introducing several new stretch goals to aim for. Head over to the Compendium website to learn more.
Haven't bought a Compendium? Now's the time make your mark on the biggest Dota 2 event of the year. Activate your Compendium to get the Evolving Battle Point Booster, Couriers, Loading Screens, HUD, a vote for which hero will receive the next Arcana item, upcoming Immortal items, and much more.
In tournament news, congratulations to NAR and Arrow Gaming for conquering their region's qualifiers and earning their way to Seattle! The China and Europe qualifiers are happening this week, so be sure to tune in and catch some incredible games.