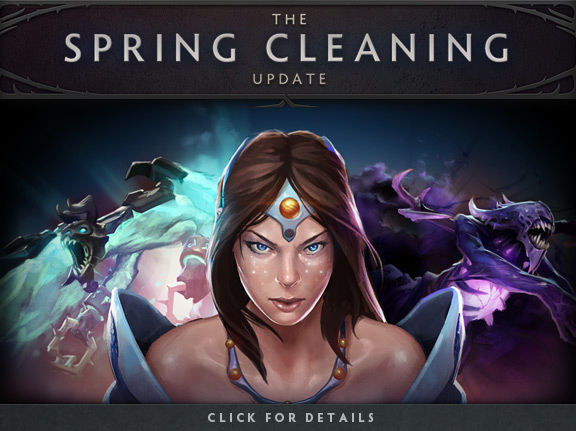 Ah, spring! The birds chirp, the flowers bloom, Ursa leaves his den, and Dota 2 gets a shiny new update. In this single-day event, we've taken the wraps off the 6.81 gameplay adjustments. Check out the changes coming to your favorite heroes in the changelog.
Plus, we called in a few exterminators and squashed a pretty mean colony of bugs throughout the game. The update page has the gooey details.
Once the update is released next week, you'll also find two new Treasures available. Unlike previous Treasures, these are purchased directly from the Dota 2 Store, and do not require a seal to open. Simply purchase, then crack it open to obtain one of several new hero sets.
Meanwhile, in tournament news, we're about two weeks away from The International's Regional Qualifiers. Stay tuned for more information on the Teams and match times.