Think you have what it takes to design merchandise for The International? Let's find out!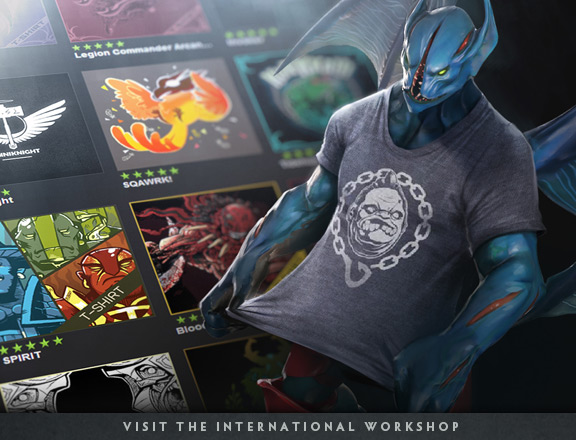 Now you can submit your t-shirt and poster designs to be voted on by the Dota 2 community by going to 'The International' tab in the Workshop. Once the votes are in, we'll curate the top-rated entries, and the best of the best could find their way to The Secret Shop at The International Dota 2 Championships through the excellent folks at Mighty Fine. Designs must be submitted to the workshop by May 20th, 2014.
For the rest of you, head over to the Workshop and start voting on your favorite designs.
And in case you missed the awesome stuff we had for sale at The International last year, you're in luck: the Secret Shop has been restocked. T-shirts, posters, plushies and more from last summer's event are available once again at the Valve Store.
For more info on submitting your designs, visit the FAQ.