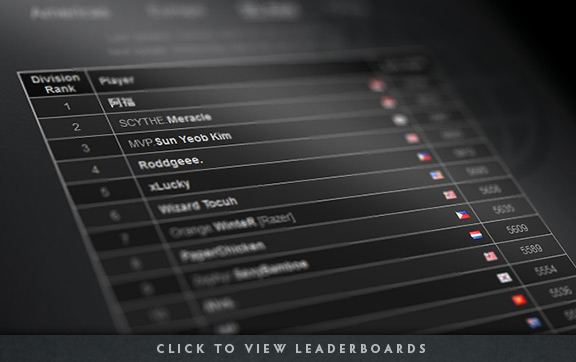 Today the Dota 2 team is introducing public leaderboards. These leaderboards show the players with the highest solo MMR in four geographic divisions:
Americas
Europe and Africa
China
Southeast Asia
Here is an FAQ with some details. (We may need to change the requirements in the future. The latest information will always be on the Leaderboards website.)
Q. Who is eligible to appear on the leaderboard?
To qualify, a player must have all of the following:
At least 300 lifetime matchmade games played. (Unranked or ranked PvP matches only.)
At least 100 lifetime solo ranked games
At least 15 solo ranked games in the last 21 days in the same division
Official player info on file
Q. How do I know what division I'm in?
It's the division in which you have played the most solo ranked games in the past 21 days. (In case of a tie, we use the division that has the more recent match.)
Q. Does a match still qualify towards the recency requirement if somebody abandons, times out due to network problems, etc?
Yes, provided that MMRs are updated. If the match is thrown out for any reason, then it is not a qualifying match.
Q. How do I give you my official player info?
If your solo MMR puts you within reach of a leaderboard, and you meet the eligibility requirements but have not provided your official information, we'll send you a notification in game that will make it possible to provide this information.
Q. Which server regions are assigned to which divisions?
Americas: US West, US East, South America
Europe: Europe West, Europe East, Russia, South Africa
China: Perfect World Telecom, Perfect World Unicom
Southeast Asia: South Korea, SE Asia, Australia
Q. When are leaderboards updated?
Daily at 22:00 GMT.
Q. Where's the global leaderboard?
The MMR of each division is on a different scale, and comparing MMRs across divisions is not currently meaningful.
Q. I'm on the leaderboard and I want to change my official information. Is it too late?
We've unlocked everyone's official information, giving all players one more chance to make edits. Once you enter the information again, it will be locked for a period of time and you will not be able to change it! Please note that there may be a delay of up to one day between the time you change your information and the time the new information shows up on the leaderboard.