Here we go!
The latest Dota 2 update introduces the three amigos: Ember Spirit, Storm Spirit and Earth Spirit, and features like Crafting, Coaching and the givin' of the Diretide.
You can visit the Three Spirits Update page for more info by clicking the image below.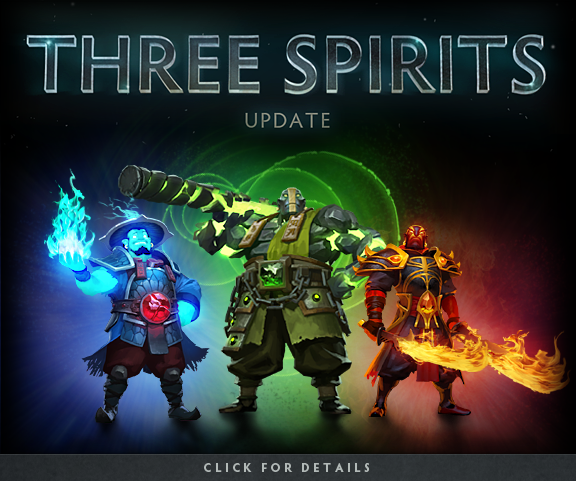 The update should be hitting the Test client any second now and your regular Dota 2 client tomorrow.