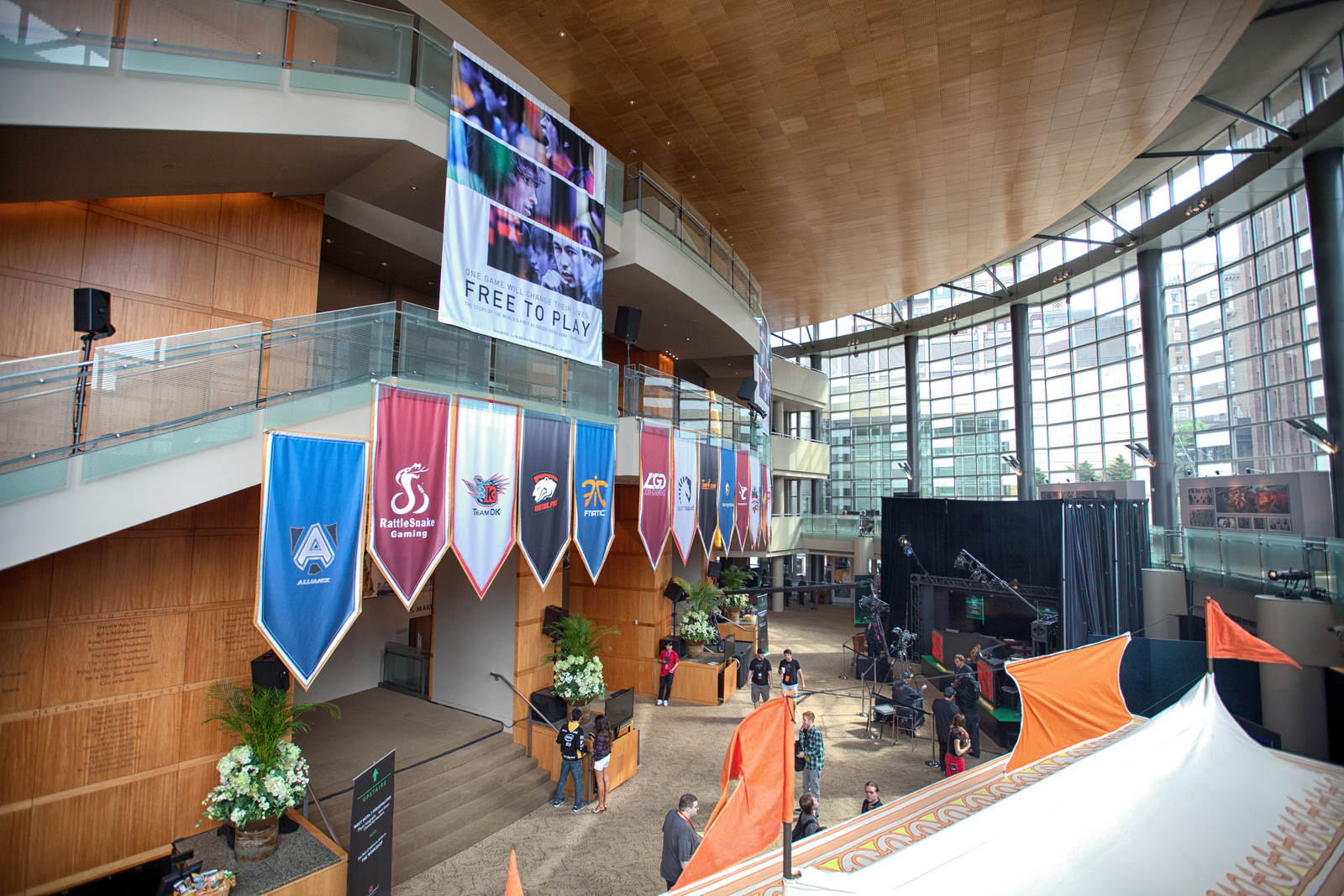 First, we have to welcome all the PubStomps watching today. Watching in small groups, to parties with hundreds of people, the Stomps span the globe with 48 countries being represented. So to all of you out there sitting together with friends and fellow fans – Hello! Make sure to Tweet or post pictures of your PubStomp with the hashtag #ti3.
Today continues games started last night and then the final match of the day decide who
moves on to The Grand Finals.
For a spoiler filled recap of yesterday's action see this post.
Attendees at Benaroya Hall will end the day with a special advance screening of the Dota 2 documentary – Free To Play.
We have a very special voice actor signing today – Ellen McLain and John Patrick Lowrie will be signing autographs from 2-4pm.
Today we start a new community series – Behind the Scenes with Soe and and Pyrion Flax.
The first video is How did the Pros Pick Their Nicknames?
With that – let the Dota 2 action continue!