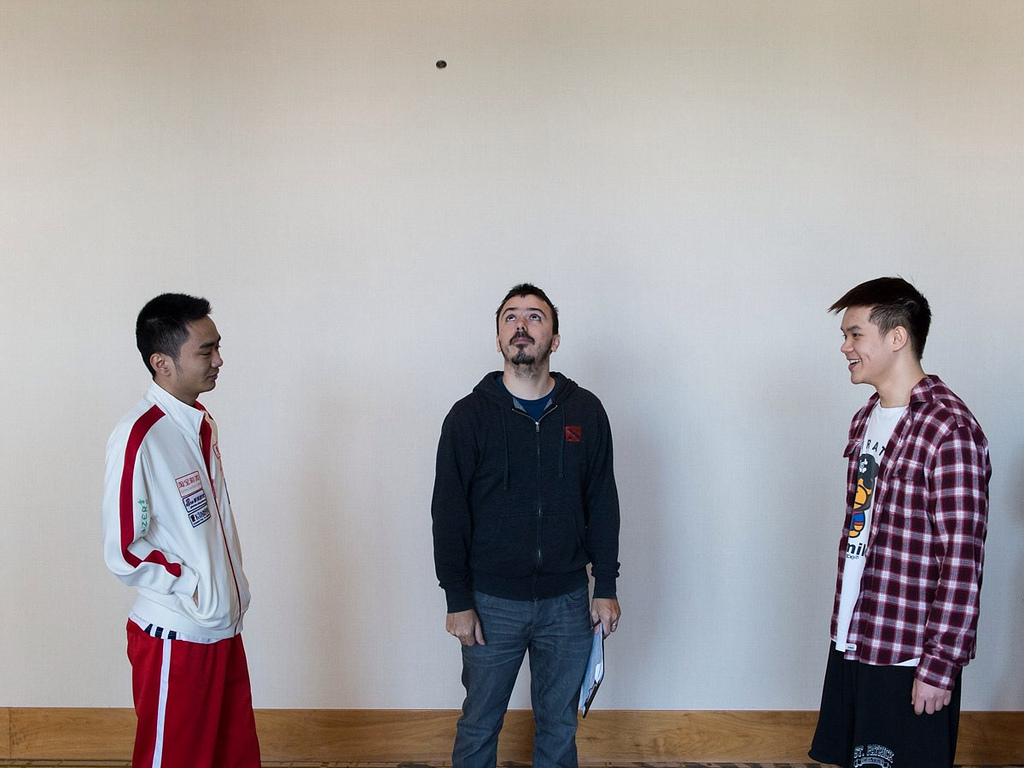 While many of you are already joining us on Twitter, we just want to take a second and tell you about other ways you can follow The International.
On Flickr, you will see high quality, beautiful images covering all aspects of the event.
In that collection you will find the lead image for this blog post. It perfectly captures the moment when LGD and Dignitas flipped a coin to start their playoff for the last spot in Group A's upper bracket. While we track the coin, the two team captains smile and look directly at each other. They know their fate isn't decided by a coin flip but by their performance in the game.
If you prefer your images a maybe little more grainy but a little more timely, make sure to follow our Instagram feed. There you will see images the second they happen.
All of this is recapped and talked about on Twitter and our News blog. But we wanted to remind you of the visual options because sometimes you don't need words, you just need an image to tell you everything that just happened.