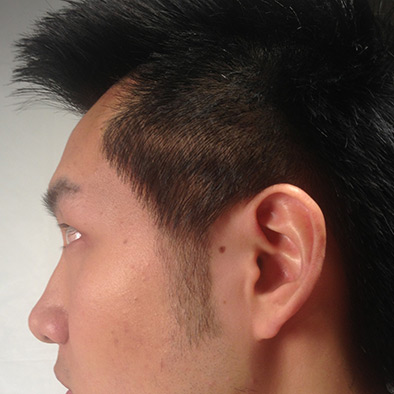 For some teams, you can see the determination and seriousness in their faces. For LGD, they wear their dedication in their style with new haircuts – the Dota 2 Logo cut into the side of their heads.
That dedication and determination comes from losing their invite this year and having to qualify and reprove themselves to The International, the Dota 2 community, and themselves.
On the road back to The International, they experimented with different strategies and roles. Yao claims it is the most serious practice they have ever done.
While they look forward to each game and team – some to beat for the first time, others to revenge last year's losses. NAVI is the team they fear the most. That comes from NAVI's ability to learn and adjust during the tournament making them more dangerous in the later rounds.
Which brings up an important point, the physical toll of a long tournament. Yao insists that winning teams need both the mental and physical endurance to win it all. They will get to prove if they have what it takes very soon.