The Elder Titan returns to the world he shattered!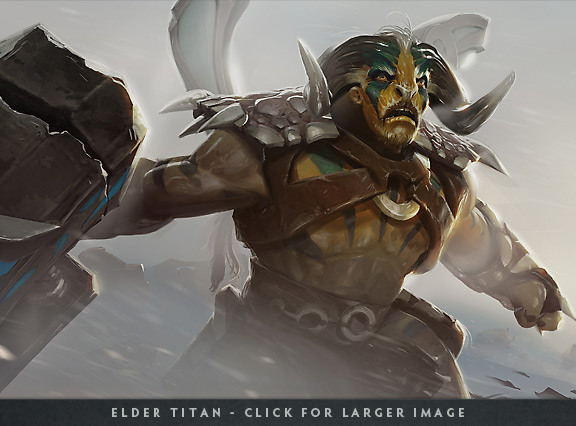 The International tickets will go on sale on Tuesday, May 7th, at 10:00am PDT. They will be sold directly through the Dota 2 Store. This year we'll be putting all tickets up for sale at once, so set your alarm clocks.
We've also updated the The International Qualifiers with the 16 competing teams. Divided into East and West, these teams will compete for the 3 remaining slots in The International. The West Qualifier will be hosted by GDStudio from May 13th through the 19th, and the East Qualifier by BeyondTheSummit from May 20th through the 26th. All qualifier matches will also be available for free through DotaTV, right inside your Dota client.
Updates notes go here.