The community has once again surprised and caught us off guard by reaching the second Stretch Goal in The International Interactive Compendium already, adding over $250,000USD to the International Prize Pool. Our original plan was for the International 2013 Courier to be able to ride a small set of mounts, and now the art team knows the community demands more. Here some concepts for some of the new mounts they now have on the to-do list: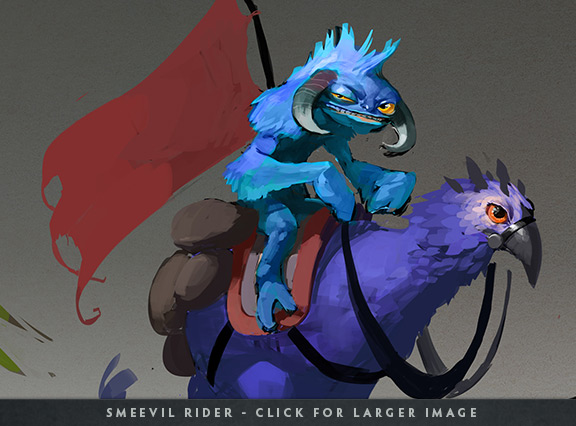 Given how much faster the community is reaching the stretch goals we set up, we've decided to add some more, based on the many conversations we've seen the community having around the compendium. In particular, the big gap between the 2nd and 3rd is something we're addressing. More on that tomorrow.
Don't forget that the Western Qualifiers for the International 2013 started this morning over at TheGDStudio. Good luck to all the teams involved!