This week's update includes the first piece of a large set of features aimed at introducing new players to Dota 2. Dota's a deep game, and there's a lot of things to learn, but we felt it was important that the learning was entertaining in itself, so we've tried to avoid building a dry tutorial. Did we succeed? That's where you come in.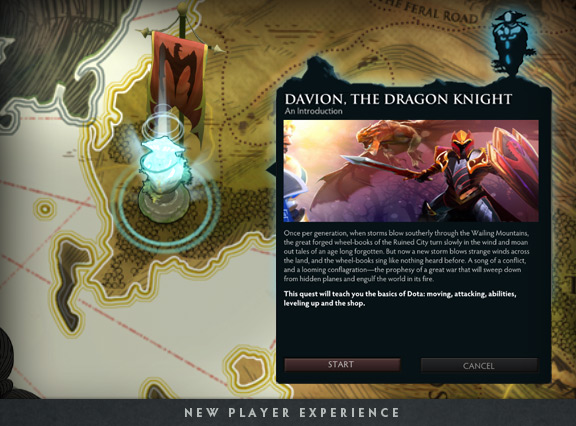 If you're a new player, you'll be automatically guided towards the first tutorial adventure, where you play Davion, The Dragon Knight. If you've already been playing Dota, you'll find it under the Quests tab of the Play screen. Once you've completed it, please drop by the New Player Experience forum and tell us what you think.
We're sure that you'll think of a million things that we're not teaching new players yet, and you'll be right. This is just the first step, and we felt it was important to ship it so that you could help us figure out the right next step. Bringing new players into Dota is something we'll be doing in collaboration with you, combining single player tutorial adventures with features like the recently released Hero Guides.
This week update also allow players to preview the content of all chests before unlocking them. You can also preview the contents in full 3D!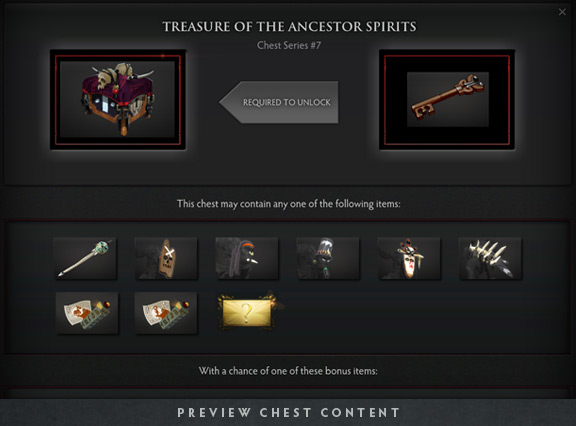 We've also added the ability to specify a custom status on your Rich Presence area. You can find this in your Career Profile panel.

See you next week!