Tusk is going to knock you out, Tusk's mama said to knock you out.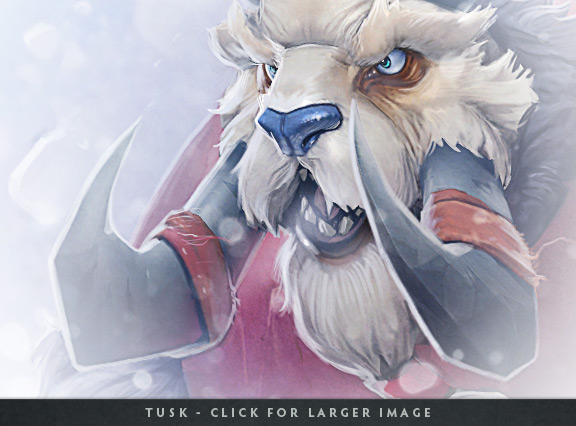 In this update you will also find Mirana's first item set: The Garments of the Nightsilver Sentinel. I have never heard of an Owlion before but after reading Beastmaster's Great Big Book of Big Beasts That Happen To Be Big, I learned they are one of those creatures usually bred for their skills in magic.
Speaking of weird creatures, the new season of the Star Series begins tomorrow and v1lat managed to summon a Grillhound using one of the many incantations you have probably heard him chant over his many great casts. The Grillhound will be by your side in your many adventures and grow stronger as you watch more games of the Star Series Season V.
This changelog is pretty cool.