Today's update brings Diretide to a close, which means that it's also Hatching Day! If you've been spending time sitting on some eggs like a mother hen, you'll see a new option to hatch them. Who knows what will emerge?
This week we've got a new hero, and he's a lovable little ball of claws and teeth – Slark! Enjoy mauling your enemies and then disappearing in a cloud of smoke, all while cackling like a deranged magician.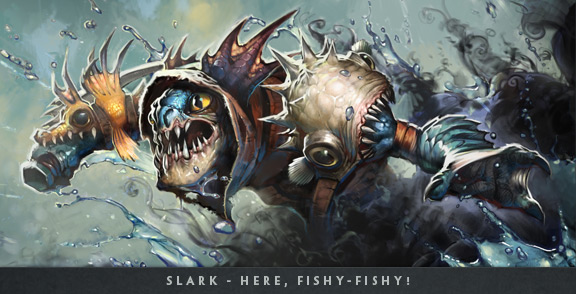 We've made some UI improvements this week too. We now have a chat wheel for communicating with your teammates so you can tell them just how a great a job they're doing, and any message sent through the chat wheel is translated by wizards to each player's language.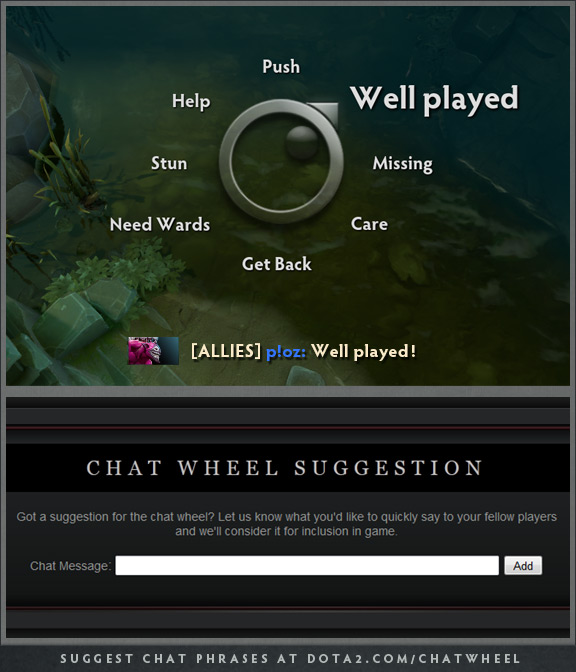 If you have suggestions for additional phrases for the chat wheel, you can submit them here. We'll be incorporating that feedback in future patches. Also, if you reset your keybinds, there are now some helpful default templates on the player options screen that you can select from.
Our film department has also put together a recap of The International 2012, which you can watch here. They're still hard at work on the documentary about The International 2011, Free to Play.
Finally, we've been getting so many great submissions from the Polycount Contest that we've decided to extend it by two weeks. The new submission deadline is December 3rd. Head over to the workshop to see some of the great work they've been doing!
As if that weren't enough, here are some patch notes.