Put your hands together for the most powerful hero alive, Magnus is here.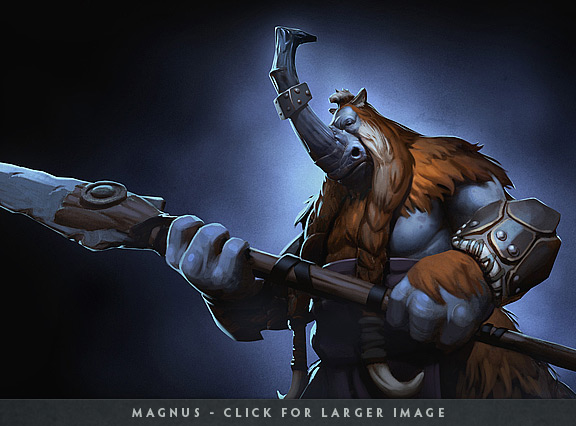 In today's update you will also find parity with Dota's latest 6.75 update. A new item! Hero balances! And more!
Also in this update is first release of our Team System. The Teams feature is designed for groups of five players who want to compete against other groups of five in practice lobbies, and competitive settings like leagues and tournaments. This release allows players to create a Team, and allows owners to specify logo, banners, country, etc.
Oh and also! We've added 150 or so new cosmetic items to the Dota 2 Store, like this neat looking Drow Ranger set . Stop by and check out the rest!
Check out today's changelog here.