Some people are lucky to be alive to experience great moments in history. Being there, glued to your TV watching Neil Armstrong take his first step on the Moon. How about rocking out while Jimi Hendrix played Woodstock? Or witnessing the The Play in person? These are snapshots in time that will never be forgotten.
Well, one day you will be able to tell your grandchildren of your personal "I was there! I saw it with my own eyes!" moment: Introducing Meepo The Geomancer.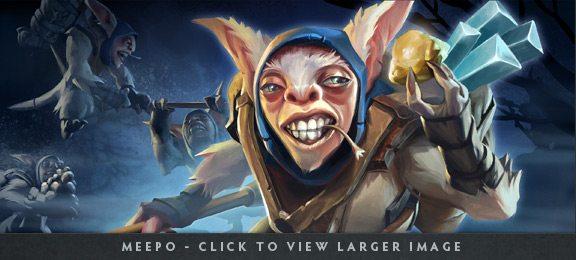 Speaking of not missing great moments. We just added tickets for Starladder's Star Series Season 3, casted by V1lat and Tobiwan, and the first season of the Raidcall Dota2 League casted by Ayesee and Draskyl.
When life is hard, you have to change(log).