This week's update continues our preparation to The International with more updates to our Spectator and Tournament systems.
First off we have a brand new Spectator view of the Hero Selection stage. Not only do we think it looks nicer, it also allows spectators to examine heroes and their abilities as they're picked.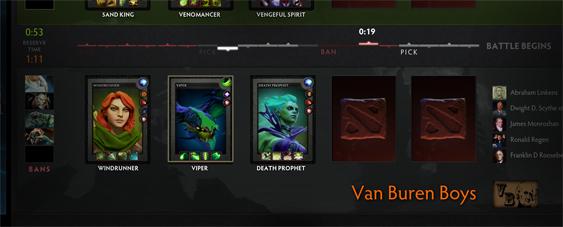 You will also find the Tournament panel will now track which matches you've watched and also adds the ability for viewers to rate them. You can rate from inside a live game or from the match details panel when inspecting a recent game.

Joindota's The Defense is also pushing towards their finals and in anticipation we are running a Free Weekend for that Tournament. All Dota 2 players will be able to watch live games plus any replays starting tonight and lasting until Monday. Just in time to watch Mouz, CLG, Na'Vi and POTM Bottom duke it out.
Changelog is available here.