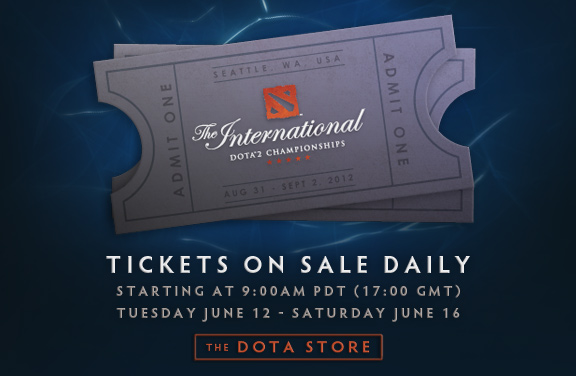 The first batch of tickets for the The International will go on sale Tuesday, June 12th starting at 9:00 AM PDT/17:00 GMT. There will be an additional batch sold each day at the same time concluding Saturday the 16th.
The tickets will be available via the Dota 2 store at a cost of $49.99 and we expect tickets to sell out quickly. Each ticket grants you access to all 3 days of The International. The ticket itself has no value unless you attend the event.
After purchase, the ticket will be located in your Dota 2 inventory and can be traded like any other Dota 2 item. Upon use the item will be consumed and your Steam account will be flagged as attending. Your confirmation and access pass required to enter the event will be emailed to you at a later date so make sure your Steam contact info is up to date.
There will also be a limited amount of seating for people with PAX Prime passes but those are first come first served.