We'll bet ya 10 gold that you won't make it through the night without yelling "That's just luck!" now that Ogre Magi is back.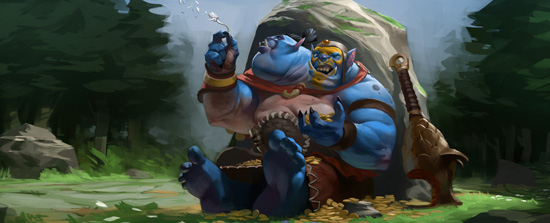 You will also find our redesigned Hero Picker and Dashboard in this update.
The new Dashboard allows us to combine web and in-game content. For example, our new Heropedia will be identical inside the game and the web, allowing people to learn heroes while at work or when playing (at work).
Here's a couple of tips when using the new hero picker:
If you're in the All Heroes view, you can simply type the name of the hero you want to play. Very handy when trying to play that brand new hero (e.g. type "OG" to cycle to Ogre Magi, then quickly ALT-ENTER to secure him).
We've also added a wide range of filters to make it easier to select that one hero that fits your team's needs. Of particular interest is the stats filter, which uses data from past performances to help you narrow down that selection.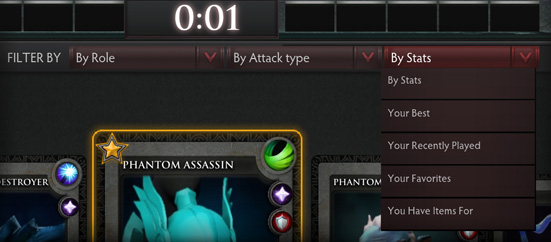 As always, we love to hear what you think about these new additions.
We were only going to post one community highlight this week but Multicast just went off:
We could totally do this after like 300 years of practice.
Team Dignita's guide on how to become a better Dota 2 player. Our suggestion? Just play Ogre Magi and show everyone your skills.
Every Hero Is Different as read by the TRUE Cybrogmatt. This guy is never wrong when predicting releases unlike that other guy.
The list of teams that will be joining us for The International keeps growing, but you already knew that since you're always refreshing the page.
Today's changelog is right here.