Is there a full moon out? Because Lycan is on the prowl.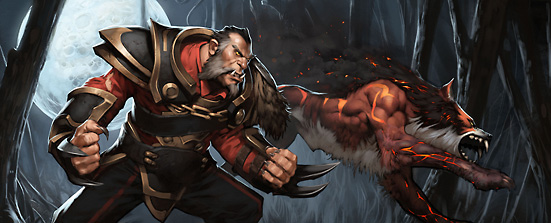 One thing to check out in today's update is the new Hero Performance Rating section in your Persona page. Your performance ratings show how well you play each hero compared to other players of similar skill.

These stats are only available to you. Your ratings will become more accurate the more you play, so get cracking!
This week we are also increasing the number of invites being sent out. In addition, we'll be giving the most active Dota 2 players some more copies to gift to friends. This will be done on a regional basis based on available capacity, starting with US West.
Oh, these might be relevant to your interests:
A showmatch between WE and Captain Planet this Saturday the 24th on ECAL.tv
This week's Dota 2 Top 10 plays.
AnGeul created a teaser for the Asian Dota Masters tournament.
Finally, today's changelog is available here.