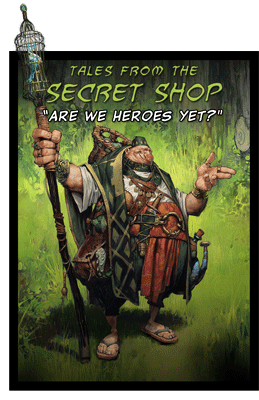 We've just finished our first significant expansion of Dota 2 server capacity around the world, and that means it's time to kick this thing up a notch. Starting this week, we'll be handing out Dota 2 in increasing volumes. To celebrate, we're releasing the first part of the official Dota 2 comic, Tales from the Secret Shop.
Once you've read today's part, make sure you fill out the Dota 2 Survey in Steam to secure your place in the upcoming invitations. The extra data the survey provides will allow us to ensure we invite a wide spread of players and hardware. UPDATE: If the link above doesn't work, in the Steam client click the "Steam" menu in the upper left, then "Check for Steam Client Updates…" to get the latest version of the Steam Client.
Once you have Dota 2 installed, keep an eye on this blog. We update the game every Thursday with extra heroes, features, and bug fixes, and we'll cover interesting elements of those updates right here. We'll also be giving you some more insight into the development of Dota 2 over the coming months, as we roll through the rest of Dota's many heroes.