Today's update adds Huskar, Batrider, and everyone's favorite Twin-Headed Dragon, Jakiro.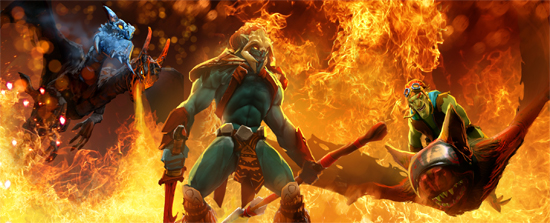 We're continuing to experiment with community management features, so today we're adding a commendation system, which allows you to commend players who made your game a happier experience, and report anyone being hostile. As always, we'll be gathering a bunch of data on the usage of the feature to see how it'll fit into our overall system. Also, since we've received a bunch of positive feedback about the Player Perspective view in spectator mode, we've been working on putting the finishing touches on it – in this update it now shows you the shop, so you can see exactly how the pros buy their items. As usual, there's a variety of other gameplay additions and fixes, and some improvements to the practice bots.
The folks over at joindota.com, in partnership with own3D, have announced an online tournament featuring 24 teams that will compete for $14,000 dollars. The tournament will start on November 7th, so head over to the-defense.com for coverage.
Update notes are available here.